Dr. John Rinde - MD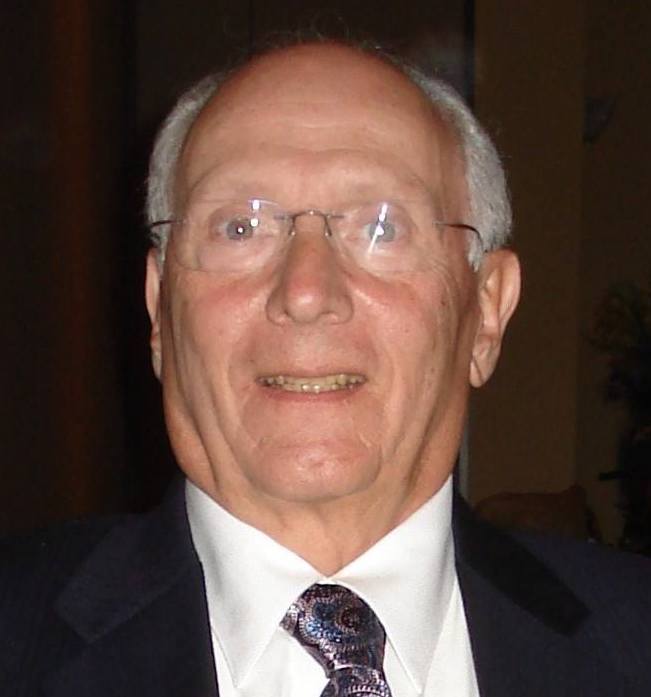 John Rinde was born in the small town of Przemysl, located in southeastern Poland. After WWII, the family spent nearly 6 years, in France, until moving to the United States in 1952. Six years later, John earned his Master of Science, Mechanical Engineer degree from the prestigious Massachusetts Institute of Technology (MIT) in Boston.

After spending 12 years as a Mechanical Engineer, John decided engineering wasn't his calling. In 1975, John received his Doctor of Medicine degree from the University of Arkansas School of Medicine in Little Rock Arkansas. In 1978, he completed his Residency in Internal Medicine at University of Arkansas Medical Center in Little Rock.

John began his solo practice in 1979, retiring in 2003. Since 2003, John has worked a variety of locum tenens positions as an office physician and hospitalist.

In 2017, John once again, expanded his repertoire, practicing in the field of medical marijuana and joined ChoiceMedGroup.
Board Certified, Internal Medicine 
Licensed in the State of Florida
Specialties:
Internal Medicine, Medical Marijuana
Education & Medical Training:
Massachusetts Institute of Technology
University of Arkansas 
University of Arkansas School of Medicine
University of Arkansas Medical Center – Internship
University of Arkansas Medical Center - Residency
Recognitions:
Fellow of the American College of Physicians
Clinical Research Programs:
N.O.R.A. – Bone Density Survey Program
Partners Program – Study of Prevalence of Peripheral Vascular Disease
Prince Study – Study of Pravachol Effectiveness and Correlation with Measurement of C-reactive Protein
Goal Alc – Study in progress on Lantus insulin

Colonel Sylvan H. Riker - DO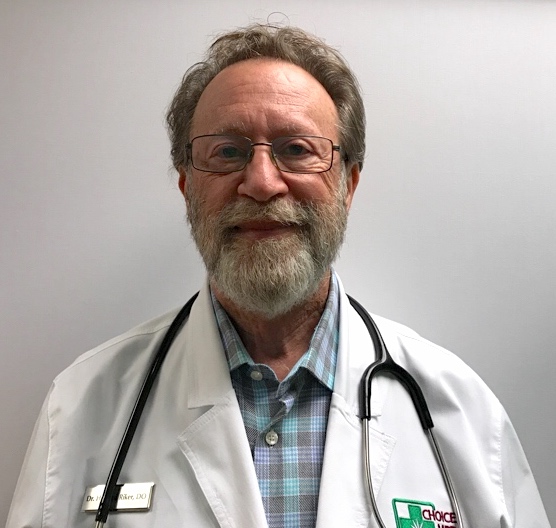 Colonel Sylvan H. Riker was born and grew up in Passaic, New Jersey. After graduating from Passaic Senior High School, he attended Michigan State University where he graduated with a Bachelor of Science degree in 1964.

Beginning his military career that same year, Sylvan enlisted in the U.S. Navy Reserve. He then entered the U.S. Army in 1965 to attend Officer Candidate School. In 1968, Sylvan was sent to South Vietnam as a platoon leader with the 1st Infantry Division, then, later as a Captain with the 25th Infantry Division.

Shortly following his return from Vietnam, in 1969, Captain Riker went into the Inactive Reserve to attend medical school. He graduated from the Philadelphia College of Osteopathic Medicine with a Doctor of Osteopathy degree in 1973. He was then commissioned a Lieutenant in the U.S. Navy Medical Corps and completed his internship at the San Diego Naval Hospital and family medicine training at the Philadelphia Naval Hospital. In late 1976, Lt. Commander Riker left active duty for a brief hiatus in civilian medicine.

Major Riker returned to military medicine, and the Army, in 1977, for a tour at Walson Army Hospital, Fort Dix, N.J. Additionally, he attended Primary Aeromedical School, Fort Rucker, AL. Following graduation, he subsequently served as the Post Flight Surgeon.

In 1981, Lieutenant Colonel Riker succumbed to the lure of civilian medicine and opened a solo private practice in Bucks County, PA..

Following the onset of Desert Storm in 1991, Col Riker left private practice and once again returned to active duty. Six years later in July 1997, Colonel Riker retired from the military after a 36-year span of service to the United States.

Col. Riker is married to the former Robin Brooks of Philadelphia, PA. They have four children.
Specialties:
Family Medicine, Flight Surgeon, Medical Marijuana
Education & Medical Training:
Michigan State University
Philadelphia College of Osteopathic Medicine
San Diego Naval Hospital – Internship
Philadelphia Naval Hospital – Residency
Memberships:
American Academy of Family Practice
Florida Academy of Family Practice
Awards and Decorations:
Bronze Star Medal
Legion of Merit
Meritorious Service Medal with One Oak Leaf Cluster
Republic of Vietnam Cross of Gallantry with Palm
Army Commendation Medal
Army Good Conduct Medal
Vietnam Campaign Medal